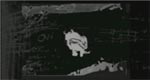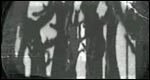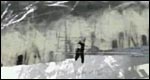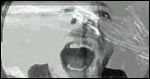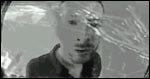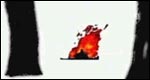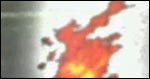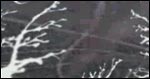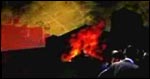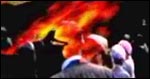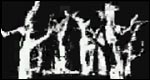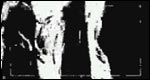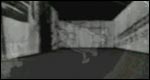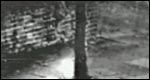 Director: Chris Bran - Vapour Brothers website
Related links: I Might Be Wrong [TV] | I Might Be Wrong EP | I Might Be Wrong lyrics | Amnesiac

Originally, this was to be the 2nd Pyramid Song video. But instead, it became an Internet exclusive video for the track I Might Be Wrong. A bit bizarre, because I Might Be Wrong was not a single, and no release about it had been made at the time. This just one day became available at The Official Radiohead site for download. And download we did.

The best way to describe this video, is 'animated Amnesiac artwork'. That's basically what it is. With images of Thom singing, fading in and out of the screen. It's not exactly a coherant story.. just a load of visual imagery, but it's all quite cool and reflects pretty much the stuff you'll find in the Amnesiac booklet. There's the little minotaur, pictures of dark forests... Images of people in a day to day setting, with flames being faded in. White mountains and dark tunnels. It's all cool, if you like some of Radiohead's recent artwork. It ends with a kind of 3D roaming scene. Anyone who has played DOOM or games like it will understand.. The camera jumps into first person perspective, and starts to wander a maze. A maze with Radiohead artwork all over the walls. Finally, an image of what appears to be a dark street finishes the video off.

Chris Bran had this to say about the making of the video:
"The video began as a 5 minute sequence of the minotaur floating through different scenes and moods. I used various programs and devices which caused the minoatur to shift and distort according to the sound or video signals i played under it. I showed this to Thom, along with some colour scenes that I'd been working on and he suggested combining the two and shooting a sequence of himself performing the song. Because it's an Internet exclusive video it was never mastered to tape. It was created completely on my laptop and then delivered straight to the internet."

You can watch this video here.